With spring, it has been a while since I posted anything. Since then, I have learned so much between working at a feed store and a microgreen facility that I feel confident when I tell you, I know what you really need to start a homestead successfully.
Here are the best of the best products that every one of you homesteaders should have on hand without excessively spending to truly be successful in your homestead journey!
What should every homestead have?
Personally, I think every homestead should have chickens and a kitchen garden. These go hand in hand as the chickens will eat weeds and bad produce and then make compost for your garden.
I personally love purchasing chicks locally at Tractor Supply. However, I have ordered online as well.
Tractor Supply usually carries chicks in the Spring; however, this year they have expanded to fall chicks as well. This year we purchased an assortment that I have next to my kitchen garden and they have been loving the spare produce!
The plan with them is to have them deep bedded over the winter and use the compost inside the garden for the next spring. That's if we don't move as well.
I also have a few hopes for a homestead which includes goats for fresh milk and soap. 
What do you need for a sustainable homestead?
Sustainability is a loaded question when it comes to homesteading. The real question is what do you need to live sustainably?
Personally, my family needs:
Source of meat
Source of fresh produce
The ability for water and power
Fun
Sustainable living doesn't need to be Amish. My kids would die without their Wi-Fi and other amenities. Still, with sustainable living, we plan on shopping for some groceries as well.
How do I start a homestead with no money?
Starting a homestead can be an easy way to help either know where your food comes from or save money. I say easy; however, homesteading is work. My favorite way to help others start their homesteading journey is to encourage them to save seeds from grocery store products.
Grocery store produces like winter squashes and peppers are an easy way to grow your own food for a low price.
Using these seeds is a free way to grow your own foods! I wrote an entire article on how to garden with no money as well! See it HERE!
What should I buy for homestead?
I have a TON of products that I personally always suggest buying for your homestead. This varies between clothing to tools! Here are my favorite products for homesteading!
Blue Mountain Shirts
Blue Mountain Shirts are a Tractor Supply exclusive. These shirts hold the test of time and I have personally owned the same shirt for over two years! They have become a big favorite of mine around the homestead!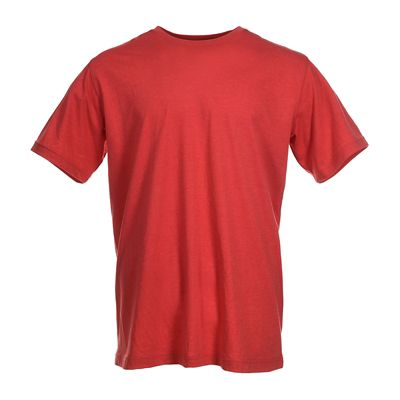 Blue Mountain Men's Short Sleeve T-Shirt
        Blue Mountain Men's Short Sleeve T-Shirt    [More]
Territorial Seed Company Seeds
I am a huge fan of seed companies. It is honestly a major problem and I have been loving this company for all my garden seeds. They also carry garlic bulbs! Territorial Seed Company will not disappoint! Fall planting is coming soon, so you know I will be placing a huge seed order soon!
Bissell Products
Bissell is amazing to help keep your home much cleaner. I know as a mom of three kids with two dogs, we have a constant mess. We have owned many Bissell products to help mitigate the sand, soil, and poop of everyday homesteading life. They are specialized for pet messes which are perfect for us!
Bissell has so many sales going on right now as well!
Chicken Nesting Box
A nice plastic nesting box is my favorite around the farm! This is mainly because they are so much easier to disinfect which helps keep your chickens healthier and happier!
The Little Giant one has been my favorite for years!
Good Quality Tools
When I first started gardening, I cheaped out on my shovels and hoes. This turned around and bit me in the butt. We broke like four shovels in the first year! I buy great shovels and other tools at Tractor Supply because they hold up to the test of time.
Honorable Mentions
Some seed companies and others are quickly becoming my favorite!
I love True Leaf Market! The microgreen company I work at uses them and the seeds have a high germination rate!
My favorite hatchery lately has been Hoover Hatchery. They supply chicks to Tractor Supply as well. Their chicks often are show quality as well making it a perfect way to get my kids 4-H birds!
Lately, I have been purchasing a lot of our garden supplies at Dollar Stores to help save money. Buckets and other containers have made great planters!